Painted Horse Winery & Vineyards owner, winemaker turn land into first farm winery in Fulton County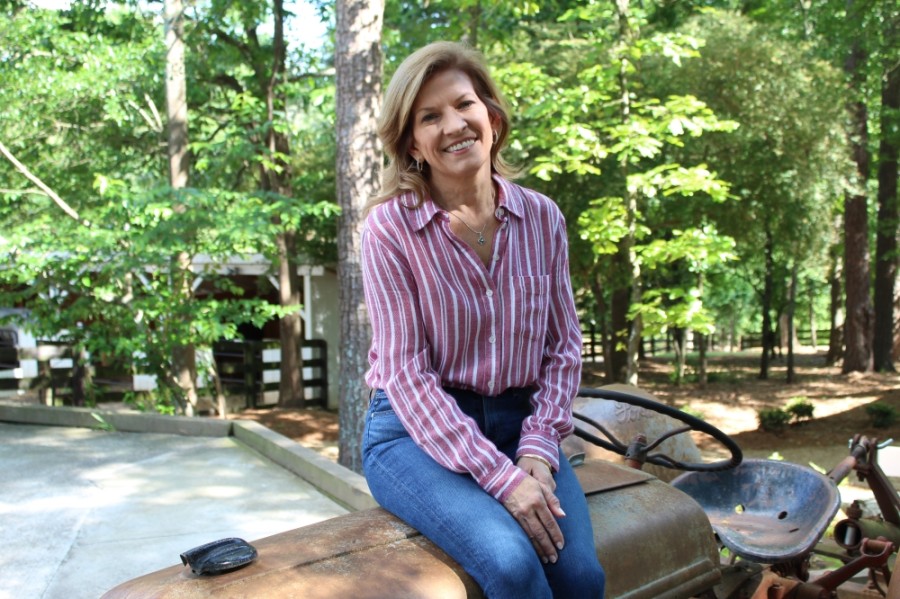 Pamela Jackson has lived on her farm on Bethany Way in Milton for the last 30 years, operating as The Farm at Pamelot for 25 of those years to offer horseback riding lessons, horse boarding, birthday parties, summer camps and an event venue to the North Fulton community. But after a major life change last year, she said she needed to find catharsis amid her personal struggles in something, regardless of what it was. She decided to plow a field in her backyard.
She took her grandfather's 1954 Ford tractor out into the fields of her 22-acre property and started plowing, realizing soon after that she did not know what to do with her newly plowed field.
"I totally ripped a field up. It was wonderful to be able to have that connection with the land and even just the hum of the tractor drowns everything else out in your head. It was such a healing and a cleansing thing to do," Jackson said. "I looked at the field and just decided to plant grapes. But then I had a vineyard, so I decided to start a winery, too—even though I had no experience with a winery at all."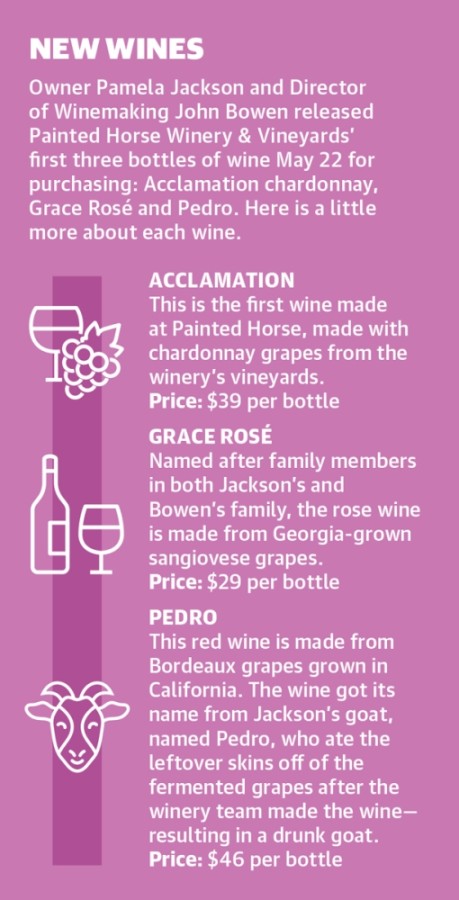 Jackson said she was introduced to John Bowen shortly after deciding to open a winery as "a guy who makes wine in his basement" and who could help her with her new business venture. Jackson, who said she was a bit apprehensive about Bowen, met him and learned he has not just "a guy who makes wine in his basement."
Bowen has been a winemaker since 2009 and has won gold, silver and bronze medals—12 medals total—from the WineMaker Magazine and Indy International Wine Competition, Jackson said. Bowen turned his basement into a wine cellar holding hundreds of wines from around the world. He now serves as the director of winemaking at Painted Horse Winery & Vineyards.
Everything just fell into place. I had no idea what I was doing or why I was doing it, but somehow everything I needed—licensing, ideas, finances—it all came together, but especially in meeting John," Jackson said. "Our wines, because of him, redefine Georgia wine."
Jackson and Bowen opened Painted Horse Winery & Vineyards in late May 2019 as part of The Farm at Pamelot, making it the first winery in Milton and the first farm winery in all of Fulton County, Jackson said. They bottled their first...read the full Community Impact article here.